Meet Dr. Anthony Nettey-Marbell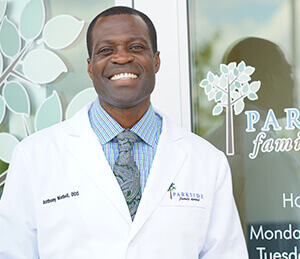 Originally from Oklahoma, Dr. Nettey-Marbell moved to North Carolina as a member of the US Army. After completing his term of service commitment with an Honorable Discharge, he immediately delved into higher education to fulfill his lifelong dream of becoming a family dentist. He attended UNC School of Dentistry to earn his Doctorate of Dental Surgery Degree. After dental school he completed an optional residency at UNC Hospitals with a focus on head and neck cancer patients.
Dr. Nettey-Marbell and his team have over 10 years of experience treating the patients of North Carolina. When asked about the mission of Parkside Family Dental, Dr. Nettey-Marbell explained, "We love to treat the entire family. We want to help you and your family maintain optimal oral health and enjoy the benefits of a healthy and beautiful smile."
Dr. Nettey-Marbell is currently an Adjunct Clinical Professor at UNC Dental School, as well as a National Dental Licensure examiner, testing candidates who are seeking credentials as dentists or dental hygienists.
When he's not practicing or providing quality dental care, you'll find Dr. Nettey-Marbell spending quality time with his wife and three daughters. He is also a sports and fitness enthusiast.
Dr. Nettey-Marbell looks forward to meeting and caring for your family. Call today for an appointment!
Contact Us
Meet Dr. Stephen Harward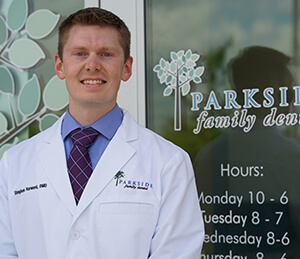 Dr. Stephen Harward is a triangle area native and grew up in a family of dental professionals. He obtained his bachelor's degree in dental hygiene from the UNC School of Dentistry and served as a leader in dental-related student research programs. He then went on to earn his dental degree from the East Carolina School of Dental Medicine, where he served as a student tutor.
Though he has worked in dentistry for over 10 years, Dr. Harward is committed to sharpening his skills and staying up to date on the latest technology and techniques. He is an active member of the American Dental Association, the North Carolina Dental Society, and the Academy of General Dentistry.
Dr. Harward is passionate about combining his knowledge of dental hygiene and dentistry to provide comprehensive care to the people of North Carolina. When he's not working, he loves spending time with his beautiful wife and daughter and enjoying the great outdoors.
Meet Dr. Roma Mislankar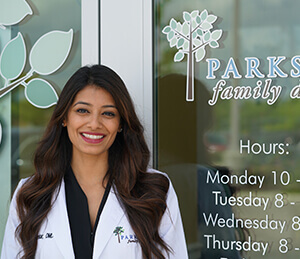 Dr. Roma Mislankar earned her bachelor's degree in biological sciences from North Carolina State University. Upon completing her undergraduate studies, Dr. Mislankar went on to obtain her dental degree from the University of Louisville in Kentucky. She is a member of the American Dental Association and the North Carolina Dental Association
As a native North Carolinian, Dr. Mislankar quickly returned to Cary, NC following her studies. Eager to give back to the community she grew up in, she now serves as a family dentist. She enjoys treating patients of all ages and works especially well with children.
Outside of the office, you can find Dr. Mislankar painting, traveling, and spending time with family, friends, and her dog—Dobby.
Our Cary Family Dental Team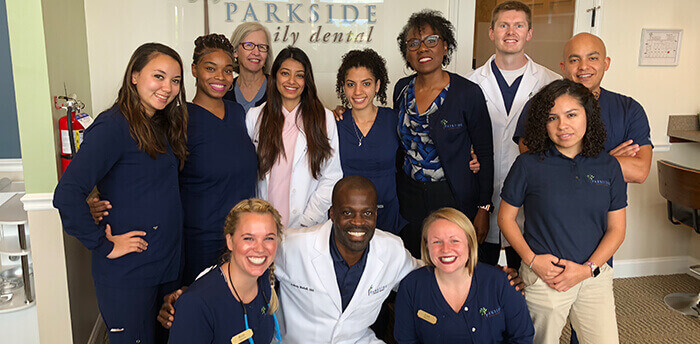 Call Parkside Family Dental today to schedule your convenient appointment.
We are proud members of the following organizations:

We give back to the following organizations:
University of North Carolina Dental School
UNC Dental Foundation
>USO (United Service Organizations)
NC Dental Society
American Foundation for Suicide Prevention
International Congress of Oral Implantology
ECU School of Dental Medicine
University of Kentucky College of Dentistry
American Orthodontic Society