Do you catch yourself trying to cover up your mouth when you laugh? Do you try to smile with your mouth closed? Dr. Nettey-Marbell doesn't want you to be embarrassed any longer. He provides comprehensive orthodontic care that can straighten your teeth, fix your bite, or both! At Parkside Family Dental, we offer both accelerated and traditional braces.
Straighten Your Smile with Six Month Smiles®
Do you want straighter teeth but can't stand the thought of spending years in uncomfortable metal braces? We've got a solution for you! Six Month Smiles cosmetic braces use ultra-thin wires and tooth-colored brackets to move your teeth fast.
The accelerated braces system focuses on only the teeth that show when you smile, so you can have a new smile before your next cleaning appointment. The tooth-colored brackets and thin wires mean that no one has to know you're straightening your smile!
Benefits of Six Month Smiles
Tooth-colored brackets, so less noticeable
High-tech wires
Treatment time averaging 6–9 months
Low-force process means less discomfort
Saves you time & money because few adjustments required
Custom post-treatment retainer
Comprehensive Orthodontics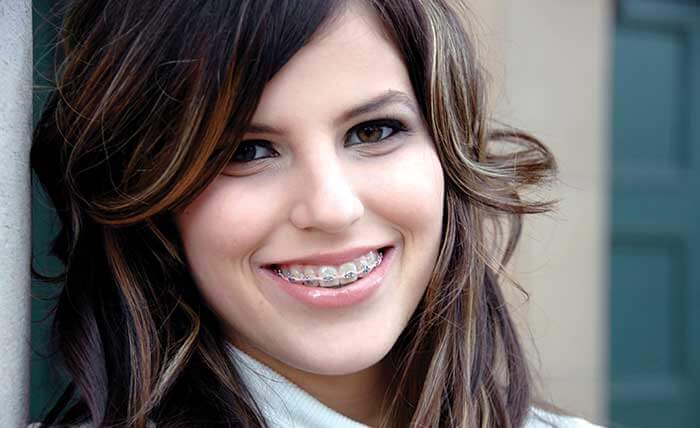 If you need more extensive orthodontic work due to a misaligned bite, gaps, or crowding of teeth, we also offer traditional metal and ceramic braces. Braces these days have come a long way, so there's no need to fear! Advancements in materials have led to braces that are more comfortable than ever before, and you'll get a smile you love showing off!
Orthodontics will not only make your smile look great with well aligned teeth, they can also make sure your teeth function as they were meant to be. If you have an over or underbite, or your teeth don't line up correctly, the kind of orthodontics we provide at Parkside Family Dental put your teeth into the correct position. When you close your mouth, your teeth should be aligned so that your upper jaw slightly overlaps the teeth on your lower jaw, and the ridges of your molars fit into the grooves of the opposite molar.
If your teeth don't fit together properly, then you mostly likely suffer from a condition called malocclusion.
The symptoms of malocclusion include:
Crooked teeth
Frequent biting of the inner cheeks or tongue
Discomfort when chewing or biting
Speech problems, including the development of a lisp
Through orthodontics, Dr. Nettey-Marbell will make sure your smile not only looks great, but functions well too. You don't put up with teeth that in the wrong position anymore!
Ready to have the straight smile of your dreams? Call our friendly team now.
Contact Us