Despite our best efforts to help you keep your natural teeth, sometimes our natural teeth fail us. When this happens, restorative dental treatments like dental implants and fillings help give your smile a second chance.
Start-to-Finish Dental Implants
Our dentists' extensive training in all aspects of implant dentistry means you can feel completely confident in his care. Dental implants can be used for just one tooth or even restore a complete arch. Want to learn more about the benefits of dental implants and if they might be right for you? Visit our dental implants page.
Our Cary dentists can also use dental implants to secure your dentures for a more comfortable, confident smile. Parkside Family Dental wants to help you say farewell to messy adhesives and ill-fitting dentures that slip and slide, preventing you from eating, smiling, or even speaking as you used to. Our goal is to improve your quality of life and give you dentures that fit great and function and feel more natural.
Want to learn more about how implants can help stabilize your dentures? Call our Cary dental office today.
Read More
Ceramic Crowns

If you have teeth that are chipped, cracked, or broken, or you've had single tooth implants placed for missing teeth, a dental crown can restore your smile to its former glory. Also known as caps, we use crowns to cover damaged teeth, and even restore proper size and shape to teeth with large fillings. Crowns also add strength and protect teeth against further damage or infection.
Let us give you back your smile; schedule your dental implants or dental crowns consultation now!
Contact Us
Dental Bridges
A dental bridge attaches to permanent teeth or implants to replace one or more missing teeth and keep surrounding teeth from shifting. Shifting teeth could cause the need for more restorations in the future, and we want to help you maintain a beautiful smile! When we fit and place a bridge, we place crowns on top of teeth on either side of the gap created by a missing tooth or teeth. A false tooth sits between the crowns in place of the missing teeth, essentially "bridging" the gap created. For patients missing a couple of teeth, a bridge is a much more comfortable replacement solution than dentures.
Dentures
Patients who are missing most or all of their natural teeth will be pleasantly surprised by today's dentures. New materials and fabrication processes have yielded dentures that feel more secure and look great, so you can have back that youthful smile that you used to love showing off.
Have an uncomfortable denture? Implants can help stabilize your denture and give you a smile that feels secure and functions great!
Contact Us
Root Canal Therapy
Tooth pain could be a sign of serious decay or damage, or even infection. If your tooth is infected, Cary dentist Dr. Nettey-Marbell may recommend a root canal to remove the infection and save your natural tooth. While the term "root canal" sends shivers down the spines of even the bravest patients, you can rest assured that a root canal is a gentle procedure, and we can provide calming sedation to keep you comfortable while we work.
During your root canal, our team will clean the infected tooth pulp out of the tooth. We then fill and seal the tooth to keep out further infection. Finally, we top the tooth with a dental crown to protect it from damage and add strength. Once the procedure is over, your tooth will feel strong and function like your other healthy teeth.
Tooth-Colored Fillings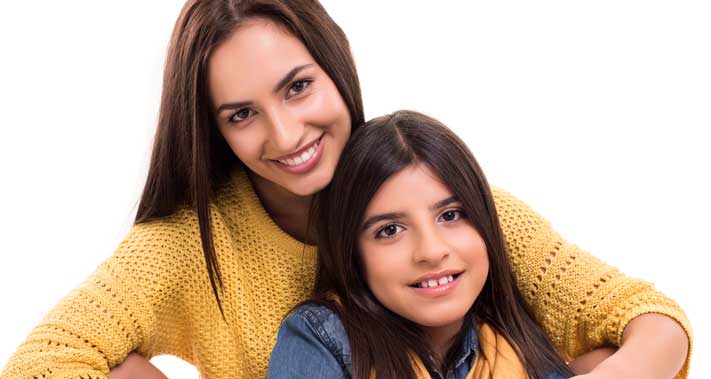 At Parkside Family Dental, our Cary dentists use composite tooth-colored fillings when we detect cavities and signs of decay. Composite fillings are typically smaller than traditional silver fillings, meaning they require less prep work and leave behind more of the healthy tooth structure.
If you're in need of a tooth restoration, call Parkside Family Dental to schedule an appointment.