Your family's schedule is already jam-packed – you've got work and school, soccer practice, dance recitals, and somewhere in there, you've got to eat and sleep! Taking care of your family's teeth can sometimes get put on the backburner. We understand that because our team members all have their own busy lives, too! To help your family get the dental care they need, we've made our dental office open on select Saturdays. You don't have to miss out on the important things in life to get a beautiful smile. We work with your schedule and give you the care you deserve.
It's not often you see dentists open on Saturday, but we find that so many dental emergencies tend to pop up on the weekend. During our Saturday hours, we book regular appointments and see and treat emergencies so you're not waiting around in pain. We don't want your dental care to be an inconvenience, and your visits to our office should be enjoyable. If there's anything we can do to make your time with us even better, don't hesitate to let us know!
Don't miss out on work or school. Call now to reserve a Saturday appointment.
Contact Us
Same-Day Treatment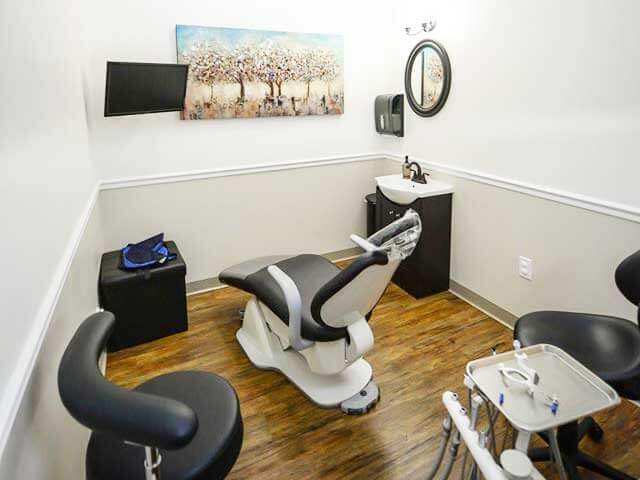 Whenever possible, our team strives to provide treatment the same day a diagnosis is made. We don't want you to suffer in pain between appointments, so, for example, if we detect signs of decay, we will place a filling during your appointment. We want to help save you time and money by not having to drive back and forth to multiple appointments for treatment.
Emergency Dental Care in Cary, NC
If your tooth is hurting, don't just grin and bear it; call emergency dentist Dr. Nettey-Marbell! The team at Parkside Family Dental wants to help relieve your tooth pain fast. We set aside time in our schedule each day for emergencies, so we can make sure that your pain is cured and you can get back to your life. If you've experienced a dental trauma or have any other kind of dental emergency, call our dentist near you and we'll do everything we can to see you the same day you call.
Don't just suffer through your tooth pain! Call now to schedule an emergency appointment.
Contact Us
Family-Block Appointments
Stop driving back and forth day after day to get your entire family the dental care they need. Cary dentist office Parkside Family Dental offers family-block appointments. With these, your entire family can be seen back-to-back, or even at the same time, saving you precious time!
Bring in your whole family at the same time!