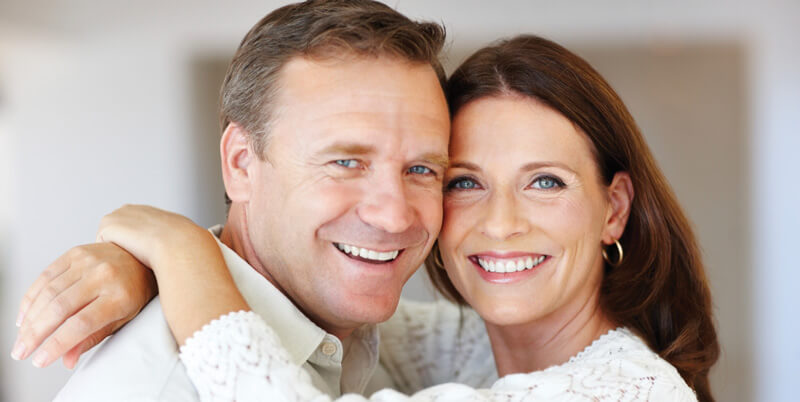 At Parkside Family Dental, we know that loving your smile can be as important as making sure it's healthy. If you have teeth that are chipped, gapped, or cracked, porcelain veneers may be the affordable, long-lasting solution you've been looking for.
What are Porcelain Veneers?
Porcelain veneers are thin, ceramic casings that are custom-made to fit your tooth, creating a more uniform smile. They are bonded to the surface of the tooth as a permanent restoration. Our team will talk with you about your oral health goals and make sure that your custom smile fits and blends in perfectly. Nobody will even know that the veneer isn't your real tooth!
Contact us if you have questions about our cosmetic treatment options!
Am I a Candidate for Porcelain Veneers?
If you aren't happy with your smile for any of the following reasons, dental veneers are probably a great option for you:
Chipped or broken teeth
Extremely yellowed teeth from tobacco or medication (tetracycline)
Gapped teeth
Cracked teeth
Not only can dental veneers improve the appearance of your smile, but they can help prevent decay if your tooth has weaknesses where bacteria can get in, like chips or cracks.
About The Veneers Process
If you and our team decide that dental veneers are right for you, treatment can be done in just two visits! First, we will take the necessary x-rays and scans to ensure that your veneers match your smile perfectly. After impressions are taken, your veneers will be custom-made in a lab. The Veneers will be applied during the second visit. If tooth enamel needs to be removed, we'll start with a local anesthetic to make the process pain and stress-free. On your next visit, the veneer will be bonded to your tooth.
Your new veneers are made of highly durable porcelain that will last you for many years with proper care. They require the same kind of attention and maintenance that your natural teeth do. As long as you keep up with your oral health routine, you can expect them to last you around 10-20 years. Don't forget your routine dental exams and checkups!
Schedule a cosmetic consultation with our team today!
What are veneers used for?
Some patients may have one or two front teeth that have been damaged or simply don't fit in with their other teeth in terms of size, shape, color, or length. In this case, we can design one or two veneers to protect these teeth and restore their appearance. In other cases, patients are unhappy with the overall look of their smile and want all of their front teeth to be modified to achieve a more beautiful, uniform appearance. If that's the case, our team will be happy to determine your exact smile goals and then bring them to life for you.
What should I do if one of my veneers is damaged?
Traditional veneers are made of porcelain, which is an incredibly durable material. However, veneers are not indestructible, so if you should find that one of your veneers has become damaged or come off completely, please contact our office right away. Once a tooth has been prepped for veneers and some of the enamel has been removed, a veneer or another restoration must cover the tooth at all times to protect it. Our team can place a temporary veneer for you while a new custom veneer is designed to complete your smile once again.
How much do veneers cost?
Veneers are more of a financial investment than other cosmetic treatment options like teeth whitening. Part of the reason for this is because veneers can last for many years before they need to be replaced, and they are custom designed based on the patient's exact specifications. Parkside Family Dental offers a variety of financing options to help patients pay for their dental care, including CareCredit® payment plans, which can be used to pay for cosmetic services like veneers. To learn more about our financing options, we recommend visiting our financial page.
Should I get veneers instead of Invisalign®?
It all depends on your unique needs and what you want your smile to look like. In cases where a patient wants veneers but their teeth are very misaligned, completing a short orthodontic treatment plan first is the best route to take to ensure that their smile looks straight and symmetrical. If a patient's teeth are already pretty straight, veneers can be used instead of orthodontic treatment to not only make them appear straighter but whiter and more even in terms of length and shape. Not sure what your smile needs? Feel free to schedule a consultation with us!