Whether you're 1 or 101, we want to help you get and maintain a healthy smile. Our team knows that early positive experiences with the dentist help children feel more comfortable visiting the dentist regularly, and they also lead to less dental anxiety for adults. That's why we strive to provide our youngest patients with fun, educational, and effective dental appointments.
In addition to feeling more confident at our kids dentist, getting a healthy and beautiful smile can help your child gain confidence in other aspects of life, too. Making friends, raising a hand in class, smiling for the yearbook photo, or trying out for the school play all become easier with a smile that your child enjoys showing off. Let the friendly team at Parkside Family Dental start your child down the path of a lifetime of radiant and confident smiles!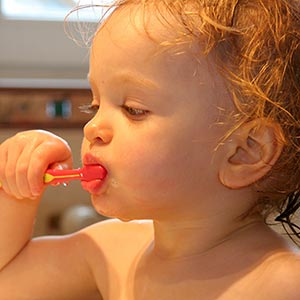 The First Visit
The American Academy of Pediatric Dentistry recommends that children visit the dentist when the first tooth erupts or by their first birthday, whichever comes first. If it's time for your child to come in to see Cary kids dentist Dr. Nettey-Marbell for the first time, give us a call! Let us know it's your child's first dental visit, and we'll make sure we go above and beyond to help you and your child feel comfortable in our care. Looking forward to seeing you at our dentist near you!
Children's Dental Care in Cary, NC
Our Cary dentists provide a number of pediatric services for kids of all ages, including:
Routine Pediatric Exams & Cleanings
Safe & Effective Digital X-rays
Protective Sealants
Fluoride Treatments
Proper Brushing & Flossing Techniques
Kid Friendly Amenities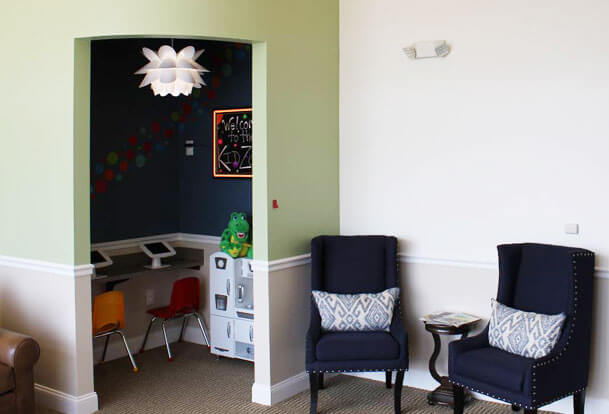 In order to make our younger patients feel comfortable, the waiting area at our Cary dental office has a "kid zone" that is full of games and toys to play with. This helps your children relax and understand that the dentist office is not as intimidating as it sounds! Our "kid zone" is welcome to those who are waiting for their sibling's dental exam to be finished as well. Entertained kids means happier parents!
Schedule your child's dental appointment!