Meet Dr. Anthony Nettey-Marbell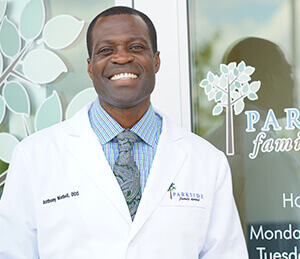 Originally from Oklahoma, Dr. Nettey-Marbell moved to North Carolina as a member of the US Army. After completing his term of service commitment with an Honorable Discharge, he immediately delved into higher education to fulfill his lifelong dream of becoming a family dentist. He attended UNC School of Dentistry to earn his Doctorate of Dental Surgery Degree. After dental school he completed an optional residency at UNC Hospitals with a focus on head and neck cancer patients.
Dr. Nettey-Marbell and his team have over 10 years of experience treating the patients of North Carolina. When asked about the mission of Parkside Family Dental, Dr. Nettey-Marbell explained, "We love to treat the entire family. We want to help you and your family maintain optimal oral health and enjoy the benefits of a healthy and beautiful smile."
Dr. Nettey-Marbell is currently an Adjunct Clinical Professor at UNC Dental School, as well as a National Dental Licensure examiner, testing candidates who are seeking credentials as dentists or dental hygienists.
When he's not practicing or providing quality dental care, you'll find Dr. Nettey-Marbell spending quality time with his wife and three daughters. He is also a sports and fitness enthusiast.
Dr. Nettey-Marbell looks forward to meeting and caring for your family. Call today for an appointment!
Contact Us
Meet Dr. Ashley Bowen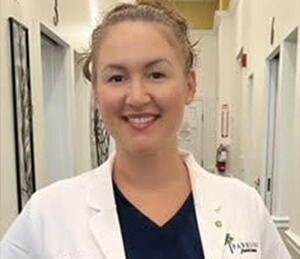 Dr. Ashley Bowen was born and raised in Fayetteville, NC. She started her dental journey in 2010 at Fayetteville Technical Community College, where she graduated with an associate degree in dental hygiene. As her passion for dentistry grew, she felt compelled to go back to dental school. After obtaining her bachelor in psychology at Fayetteville State University, she then went on to earn a Doctorate of Dental Surgery (DDS) degree at UNC School of Dentistry. While attending UNC, she fell in love with the triangle area and decided to plant roots here after graduation.
With a background in dental hygiene, Dr. Bowen focuses on prevention methods as a key component of comprehensive patient care. She is an active member of the North Carolina Dental Society and the American Dental Association. She finds fulfillment in volunteering at NC Mission of Mercy dental clinics to serve those in need. Dr. Bowen is known for her calm demeanor which puts high anxiety patients at ease.
When she is not providing patient care, you can find her somewhere outside enjoying nature and spending quality time with her husband and son. She is also an avid foodie who loves to experience new restaurants and dishes from all over the world.
Our Cary Family Dental Team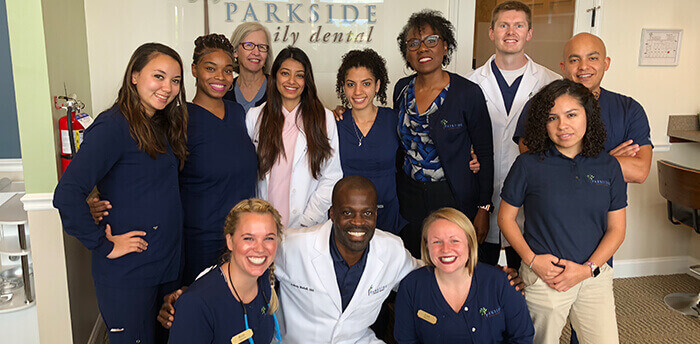 Call Parkside Family Dental today to schedule your convenient appointment.
We are proud members of the following organizations:

We give back to the following organizations:
University of North Carolina Dental School
UNC Dental Foundation
>USO (United Service Organizations)
NC Dental Society
American Foundation for Suicide Prevention
International Congress of Oral Implantology
ECU School of Dental Medicine
University of Kentucky College of Dentistry
American Orthodontic Society