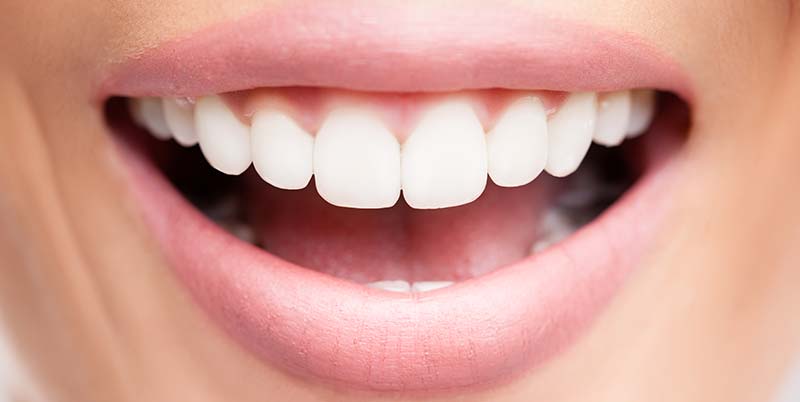 Looking for a way to instantly enhance your smile and overall appearance? Parkside Family Dental offers professional teeth whitening services, which are a quick and effective way to get the shade of white that you want. Our office uses KöR teeth whitening treatments, which are highly effective, especially for patients who want dramatic results. Contact our office to learn more today!
Contact us if you have questions about our cosmetic treatment options!
How is KöR whitening different?
The majority of teeth whitening products are stored at room temperature, and the chemicals in these products begin to break down right after the product is made. This causes many teeth whitening products to lose their effectiveness as they are shipped to the consumer. Patients then receive a subpar product, and the effects are not as great. KöR whitening gel is stored in a refrigerator, so it's always just as fresh and effective as the day it was made, and patients can achieve a smile that is up to 16 shades whiter with minimal tooth sensitivity.
Which whitening service is right for me?
If you have a special event coming up or you just want to achieve a whiter smile quickly and under the supervision of a dental professional, in-office teeth whitening is a great option. Other patients prefer to have custom whitening trays and whitening gels created by our team that they can take home to whiten their smile over the course of a few days or weeks. If you aren't sure which option will work better for your smile and lifestyle, feel free to talk to our team about it, and we can offer you more information and guidance.
How often should I schedule touch-ups?
The effects of professional teeth whitening can last anywhere from six months to two years on average before the patient needs their teeth whitened again. Patients who smoke or frequently drink dark-colored drinks like coffee and tea may notice that the effects of their teeth whitening treatments fade faster than they would like. Our team can help you determine how often you will need to touch up your smile to ensure that it looks consistently beautiful and bright.
Ready to schedule your teeth whitening consultation? Contact us today!