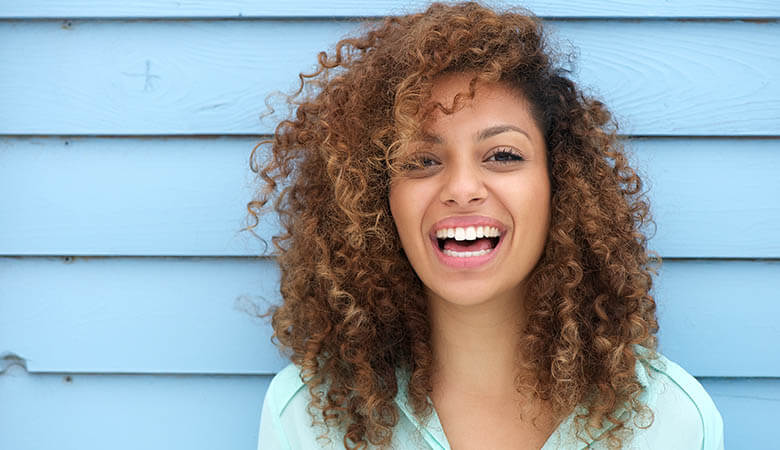 Dental veneers are a great way to immediately improve the appearance of your smile. They can cover up imperfections like stained teeth, chipped teeth, broken teeth, or spacing issues and result in the smile of your dreams. In fact, dental veneers are one of the more popular cosmetic procedures we perform at Parkside Family Dental. Today, we want to share some information about caring for your dental veneers to ensure that they continue delivering the results you want for years to come.
Can Veneers Chip or Break?
Dental veneers allow you to continue to enjoy your favorite foods with no restrictions on what you can eat or drink. However, like your natural teeth, veneers can chip or break. To limit your risk for damaging a veneer, avoid chewing on hard foods like ice or opening bags with your teeth. If you play contact sports, consider getting a sports mouthguard to protect your teeth from trauma.
Do Veneers Stain?
While the tooth enamel on your natural teeth is porous, the porcelain in dental veneers is not. This means that beverages like coffee and red wine will not stain your dental veneers the way they do your natural teeth. However, it is possible for stains to develop where your dental veneers meet your natural teeth.
How Long Do Veneers Last?
The length of time that dental veneers last depends on the type of dental veneer used and the quality of your oral hygiene. With proper care, dental veneers can last for up to fifteen years. For long-lasting veneers, brush your teeth twice daily for two minutes each time, floss every day, and visit our office regularly for cleanings and exams.
Dental Veneers at Parkside Family Dental
Dental veneers can deliver drastic results that give you the smile you've always wanted. Contact us to ask any questions about dental veneers or to schedule your consultation today!
Contact us for all of your oral health questions!
Contact Us