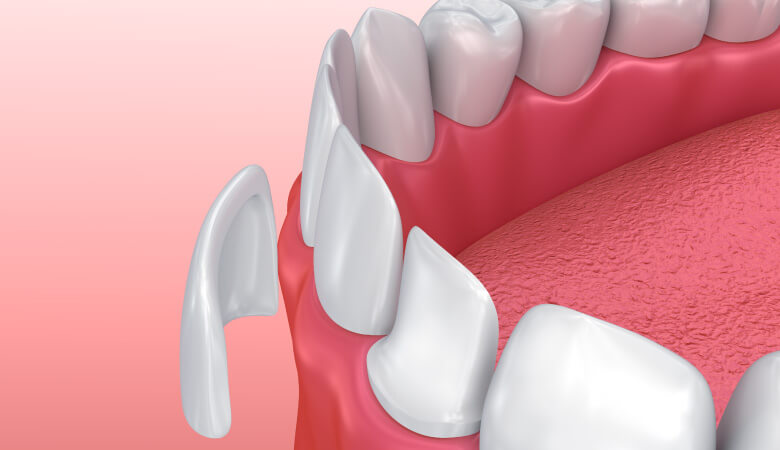 Many people are familiar with dental veneers as the treatment behind a lot of those stunning Hollywood smiles. What many people don't know is what the veneers process actually entails. Since it's a permanent procedure, it's important to know what you're getting into before getting started. We're not trying to scare you off; we just believe that all patients should be fully informed when it comes to their dental care!
Designing Your Smile
Before we start doing any actual work on your teeth, we need to have a discussion about what it is that you'd like to change. Every smile is unique, and we want to make sure you're completely satisfied with the end results! We'll go over the color, size, and shape of your teeth, and if it helps, please feel free to bring in any pictures of smiles that you find particularly beautiful. You can think of this visit as your personal smile design session.
Preparing Your Teeth
Once you're approved as a suitable candidate for veneers, we'll bring you in for the first step of the procedure: the tooth preparation. First, we'll apply local anesthesia to whichever teeth are being altered with veneers. We want to avoid you feeling any discomfort during the procedure.
Then, we will polish, trim, or file away a small amount of your tooth enamel. This is necessary to leave enough space for the veneer to be applied and still look natural, not like an unusual, thick layer. It's our goal to leave as much as the natural tooth as possible, and we'll only remove what we absolutely have to!
Taking an Impression
After the tooth preparation, we'll take an impression of your teeth. This is what we send to the dental lab so they can custom fabricate your veneers to fit you. We'll also use a shade guide so we can make sure your veneers match the color of your teeth. If necessary, this is when we would also provide temporary veneers while waiting for your permanent veneers back from the lab.
Bonding the Veneers
When your teeth are all prepared and we've received your custom-made veneers from the lab, it's time for the bonding phase. We'll use a special adhesive to securely bond your veneers to your teeth. We'll polish them and make sure everything looks and feels right.
Have more questions about the dental veneers process? Give us a call or email us and we'd be happy to chat further.
If you're ready for your veneers consultation, make an appointment at Parkside Family Dental today!
Contact Us