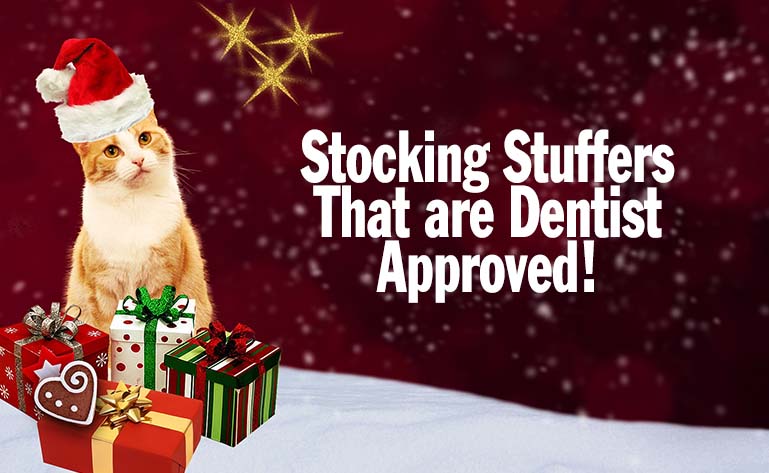 Hung by the chimney with care, stockings are the perfect place to share a wide variety of gifts with your family. Your loved ones will delight in the treasures you've found—from whimsical to useful. At Parkside Family Dental, we know that no stocking is complete without the season's coolest toothpaste.
Help Santa give the gift of oral health this holiday season with these five fancy toothpaste stocking stuffers.
1. Tom's of Maine Wicked Cool Toothpaste
Tom's of Maine's Wicked Cool toothpaste lives up to its name, keeping young brushers happy and hip with its outrageous orange mango flavor. Fluoride and fluoride-free options available.
Tasty blue raspberry and bubble gum flavors tempt kids to brush using ADA accepted hello fluoride toothpaste. Prevent cavaties and polish teeth without sacrificing taste!
3. Marvis Mint Flavor Collection
Imported from Italy, Marvis Mint features your favorite mint flavors, as well as Jasmine Mint, Amarelli Licorice and Ginger Mint.
4. Weleda Natural Salt
Weleda's formula uses sustainable ingredients, including sea salt and baking soda as a natural cleanser. Reduce plaque and tartar buildup, and keep those smiles bright this holiday season.
For the toddler needing a little push from his or her favorite cartoon personality, check out these fruity, Paw Patrol and pony-approved favorites from Orajel.
Stocking stuffers that give the gift of a healthy smile are double the fun. From discerning to diaper-wearing, there's a toothpaste for every family member.
Our Parkside Family Dental team looks forward to seeing you in the New Year! Schedule your appointment today.