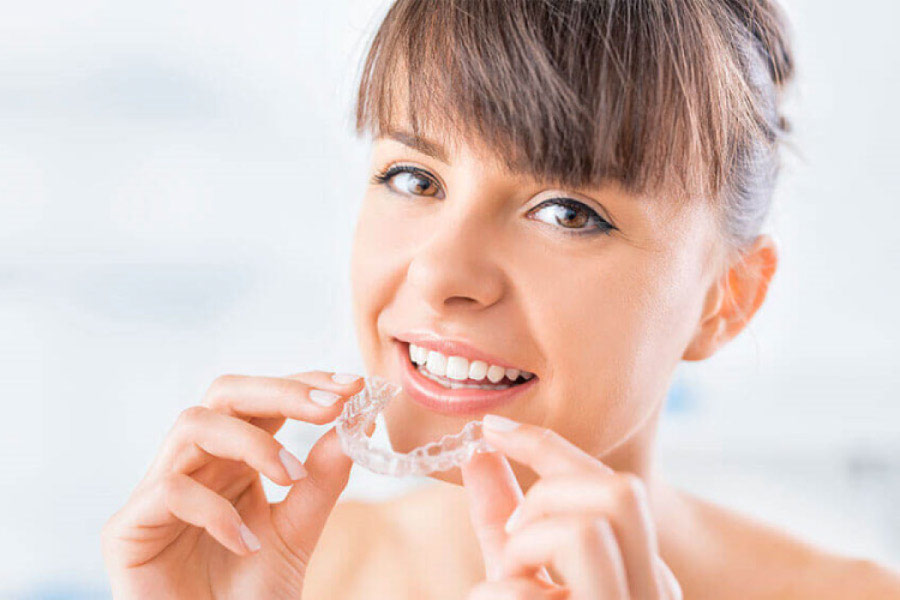 Are you ready to straighten your teeth but can't decide which treatment path is right for you? Both braces and Invisalign® clear aligner therapy can help you achieve your dream smile! However, Invisalign offers a wide array of benefits that braces do not. We understand that braces can feel embarrassing or uncomfortable to wear. Luckily, Invisalign is transparent so you can straighten your teeth without anyone knowing you are going through orthodontic treatment. Keep reading to learn more about the difference between the two and why Invisalign is the most popular option!
What Is Invisalign® Clear Aligner Therapy?
Invisalign is an orthodontic treatment that utilizes clear, plastic aligners to straighten teeth in two-week increments. After the two weeks are up, you will switch out your set of aligners for the next set in your straightening series. Invisalign aligners are designed for your unique smile and treatment plan. They can move the teeth with gentle force to close gaps, reduce crowding, and fix minor bite alignment issues, such as overbites and underbites.
Popular Benefits of Invisalign Clear Aligners
Wondering if Invisalign is right for you? This revolutionary orthodontic treatment offers a wide range of benefits for patients. Some of the many benefits it provides are:
Comfortable, scratch-free plastic aligners
Convenient orthodontic option for active patients and athletes
Discreet teeth straightening solution
Easy to brush and floss teeth to maintain oral health
Fewer dental appointments
More personalized orthodontic care
Removable trays for eating food and brushing teeth
Shorter treatment times on average
Schedule Your In-Person Invisalign Consultation
Ready to take the next step? Get started on your Invisalign journey! At Parkside Family Dental, we take great pride in offering unique Invisalign treatments for our patients to help them gain a straighter, happier smile. Ready to transform your smile? Please contact our team to schedule an appointment!
Contact us for all of your oral health issues & questions!
Contact Us