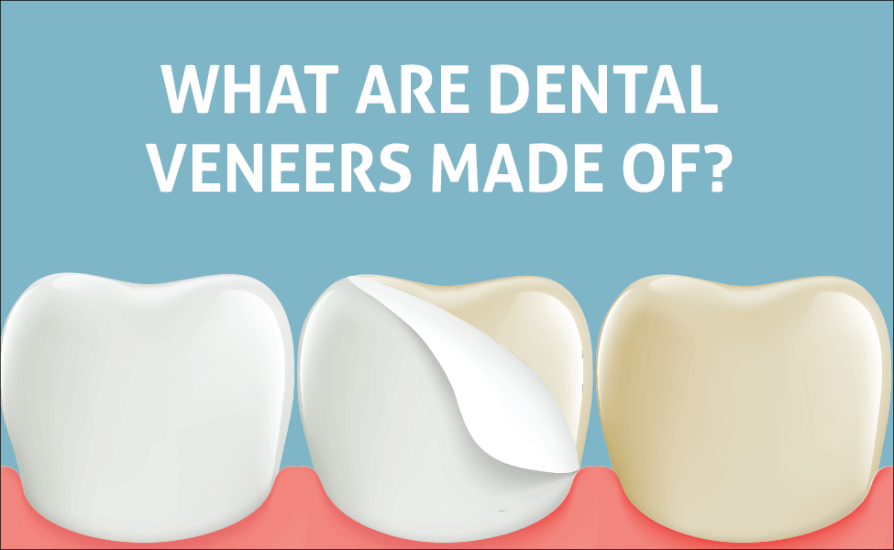 Your smile is one of the first things people notice about you. If you're sensitive that your teeth are discolored or misshaped, veneers can help you gain your confidence back by giving you an ideal smile.
Veneers are most commonly made of either composite resin or porcelain. Both types of veneers are custom-made, thin shells that fit directly over the front of your teeth. These shells are bonded to your teeth and are created to give you a very natural and attractive appearance.
Each type of veneer material has its own benefits.
Porcelain Veneers
Porcelain veneers are actually layers of very thin translucent ceramic shells. This layering technique of the porcelain allows it to reflect light, giving your veneers a more natural look. Porcelain resists stains better than resin because of its basic properties, but by itself it is very brittle; however, when it's bonded to the tooth, it becomes very strong and durable. Your gum tissue will tolerate porcelain very well.
Porcelain veneers may require multiple visits to remove the exact proper amount of the front surface of the tooth, make impressions, apply the veneers and follow-up to ensure proper placement.
Veneers will be bonded to your teeth with resin cement. We will customize your veneers in their color, size, length and shape, matching your other teeth and your mouth size, correcting problems with discolorations and chipped, misaligned, worn-down, or abnormally spaced teeth.
Thanks to their lifelike appearance and long-standing benefits, veneers are among the most popular and entrusted procedures in cosmetic dentistry. To learn more about which type of veneer would be best for you, contact us today.