At Parkside Family Dental, we love being involved with our wonderful community. Thus, we strive to develop special relationships with our fellow North Carolina residents by interacting outside of our practice. Whether it's participating in special events or making donations, we try to contribute in any way we can. In the spirit of thanksgiving, read on to learn how our practice decided to express our gratitude for being a part of this great community!
Out of the Darkness Community Walk
This year, our team participated in the Out of the Darkness Walk in Durham, NC. The American Foundation for Suicide Prevention organizes this walk to raise awareness around acts of suicide. We contributed $1,000 to the foundation and walked two miles as a team. As we listened to the speeches and stories of people affected by suicide, we found them both heartwarming and eye opening. We're grateful for the opportunity to be involved in such a meaningful event and anticipate many years of attending.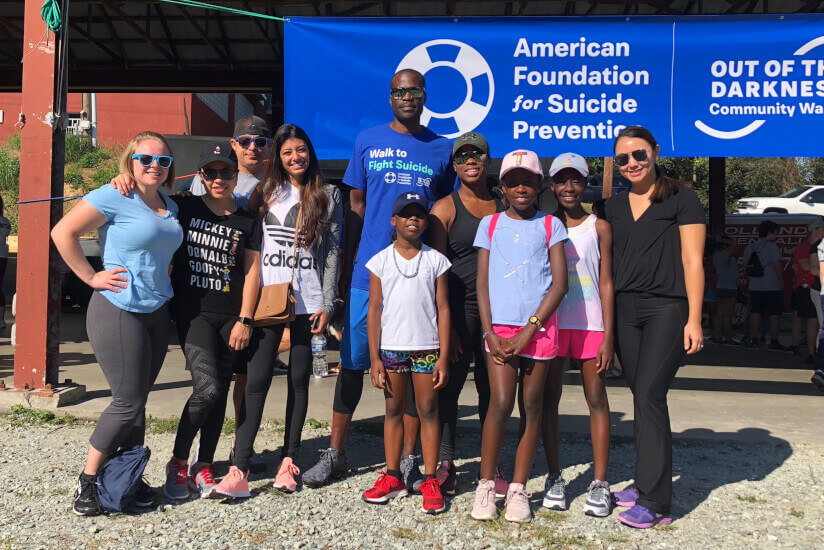 University of North Carolina Dental Foundation
Because we're passionate about what we do, we enthusiastically jump at any opportunity to support the field of dentistry — especially when it's in our home state! Parkside Family Dental recently donated $3,000 to the University of North Carolina Dental Foundation. Dr. Nettey-Marbell earned his Doctorate of Dental Surgery Degree at the University of North Carolina School of Dentistry and also currently serves as an Adjunct Clinical Professor, so making a charitable contribution was an easy decision for our practice. What are some ways YOU can give back this season?
Invite Us to Your Future Event!
We welcome any opportunity to interact with our neighbors and give back to our community. So if you're planning any community-wide events, swing by our office and tell us more about it. We'd love to help you rally support and bring our team along.
In addition to supporting our community, we love tending to your smile. Schedule your routine appointment with our team today!
Contact Us