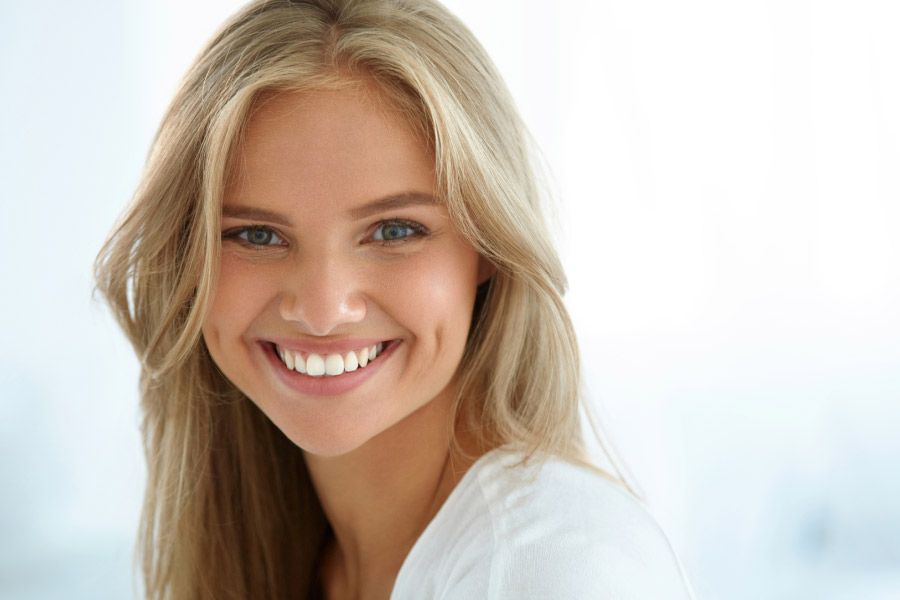 Our habits, from how often we brush our teeth, to the amount of coffee we drink to even our genetics, can affect the color of our smile. But that doesn't mean we can never have a white smile again! Parkside Family Dental offers professional teeth whitening treatments, which can dramatically brighten your smile and restore it to its natural white color.
Learn more about in-office and at home whitening treatments at our Cary, North Carolina office below.
What Is Professional Teeth Whitening?
Professional teeth whitening uses clinical strength ingredients that you can't get in over-the-counter products. Performed in the office or at home, professional teeth whitening is a simple treatment and all you need to do is sit back, relax, and let the whitening gel do the work for you!
Procedure for Professional Teeth Whitening
Before you begin your treatment, we'll take x-rays of your teeth and do a quick examination to ensure that your teeth are in good shape for whitening treatment.
Once we've determined that you're good to go, we'll isolate your lips and gums and apply the powerful hydrogen peroxide formula to your teeth with a syringe for accurate and careful application. After about an hour in the dental chair, you can expect to see your teeth up to eight shades lighter!
If you'd like to whiten your teeth at home, we also offer take home whitening kits using the same strength whitening gel we offer at the office. All you need to do is wear a whitening tray over your teeth over the course of a few days and you'll have a whiter smile without having to leave your home!
Affordable Teeth Whitening in Cary, North Carolina
You're just one visit away from having the bright smile of your dreams! Contact our office to schedule a teeth whitening consultation. Call us or use the contact form below to get started! Be sure to check out our financial page for financing information before you stop by.
Contact us for all of your oral health issues & questions!
Contact Us